Best Shot
Los Angeles based Best Shot - The Benatar Experience is the ultimate tribute to Pat Benatar.
With over 8+ years of experience singing and performing Pat Benatar's music, this band brings their talented rendition, paying homage to one of Rocks most popular female vocalists.

Best Shot - The Benatar Experience - Band, has developed an unmistakable replication of sound and performance. With note for note signature guitar leads and tones, to the backing vocals, drums, bass, and keyboards, the chemistry of these musicians give their audience a musical ride through a familiar and popular classic catalog of songs. 
When this band hits the stage, it embodies the likeness in looks, wearing classic Benatar stage costumes, then singing with the amazing vocal tones and dynamic presence of Pat Benatar herself. 
Best Shot's two hour song list consists of all the early popular hits, including her chart topping songs of the 80's like "Hit Me With Your Best Shot" , "Love Is A Battlefield" , "Heartbreaker" , "You Better Run" , and so many more. 

This six piece band brings an authentic, energetic performance at every show. Fans of old and new experience the true essence that Pat Benatar is known for. These musicians bring a humble and gracious professionalism to all they meet along their journey, and have worked hard on presenting this top "A" List tribute to this iconic female rock legend.
Born and raised in Los Angeles, Kat Jay is a natural musician. She was inspired to become a vocalist from her first listen of the legendary Ella Fitzgerald. "Something about Ella's voice just flipped my musical switch and I've been at it ever since!", says Kat. She is no stranger to the stage taking the lead roles with local theater companies and gigging around town with several popular cover bands.
Kat brings a whole new look to Best Shot, portraying the Queen of Rock at her prime, and rocking the very essence of Benatar with her electrifying stage presence and tone.
Rick Hunter - Guitar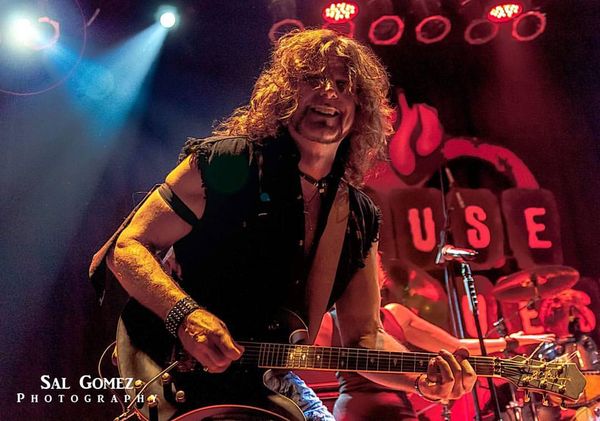 A Boston, Massachusetts native, Rick is a well seasoned vocalist and guitar player with 35+ years of experience. Rick Hunter's roots in rock music started back during the British Invasion era, and has continued to be influenced by various styles of Melodic/Rock and Hard Rock genres and artists throughout 4 decades. He began his first band in 1975, playing cover songs and writing original music. His career ranges from performing in many Cover bands, Tribute bands, and several Original projects performing songs written by Rick.  
From the early 80's till the early 90's, Rick embarked on a "Roc-Coustic Solo" career (for 12 years) opening for many National Acts and Top Regional Bands throughout the New England states, Dallas, Texas, and California areas. He's been writing, recording, arranging, and producing his music in the form of 45's, Cassette tapes, and CD's for 4 decades. His schooling ranges from – "On – the - Job Experience", to learning through the school of "Hard Knocks", which is valuable knowledge and information that books don't include in their text, and can't be taught….
His experience from doing most all his own promotions, booking, and constant live performances from small clubs to large festivals and concert venues, has given the name Rick Hunter a well respected name amongst his peers within the music industry, as well as a large fan base that supports all of his endeavors, which brings a compliment to all the projects he's involved with.
Since moving to Southern California in 1988, Rick has constantly been performing in several of his own original, and cover bands, as well as a multi versatile Tribute Band Guitarist for many projects, which can be found on many social media sites.
Clackers Kay - Bass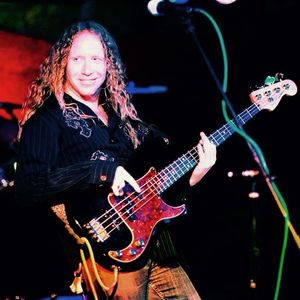 Clackers Kay is a local bass legend and Berklee College of Music Graduate, originally from Fairfield, Connecticut. Clackers is a heavily sought after working musician that is very well known in the LA scene and beyond. He has shared the stage with many nationally known artists including, Cher, Bette Midler, Ace of Base, Michael Schenker, UFO, Uli Jon Roth, Ericm Martin of Mr. Big, Puddle of Mudd, War and many more. He was also a member of Oni Logan's band, Headset, Cloud Nine & Contact Buzz. 

Clackers appeared on Rosanne Barr's syndicated talk show with Leif Garrett's Godspeed. He performed with Honkystomp on The Next Great American Band. Recorded with legendary producer, Eddie Kramer (Jimi Hendrix, Led Zeppelin, Rolling Stones, etc) as well as A-List producer Ryan Greene (Jay-Z, Usher, Cheap Trick, Megadeth, Mr. Big, NOFX) and several other recording projects. He is currently endorsed by Dudacus Bass out of Cambridge, MA (www.dudacus.com) and continues to rock in multiple tribute cover and original bands. 
Michael Whelan- Keys & Rhythm guitar
Shannon Rae - Backing Vocals